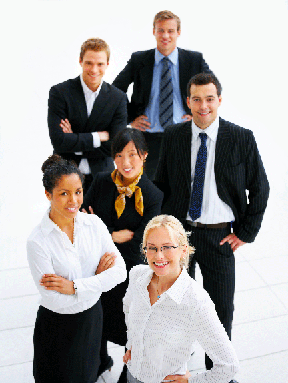 Not an AMC:
The Designated Appraiser Coalition (DAC) is not formed or operated as an Appraisal Management Company (AMC). It is a national coalition of independent designated appraisers who have voluntarily elected to participate in creating and providing higher levels of services to their clients.
The DAC business model provides services for all clients; including Federally Regulated Financial Institutions, AMC's, REIT's, Institutional Investors, Attorneys, CPA's (Accountants), and others. Each client has complete beginning to end control of services. All provider panel management, proposal requests, contracting, report delivery, review, approval, and payment functions are provided through the DAC services system. Once a project is completed, a full electronic audit trail and archive of the project is created for future reference. Audit trails are then maintained for the statutory and/or regulatory time periods as required and are available for audit on demand.
Each provider member of the coalition is designated and licensed in the jurisdictions they serve. This licensing not only permits, but requires DAC valuation service providers to strictly adhere to the Uniform Standards of Professional Appraisal Practice (USPAP) which provides for the management of appraisal services. Often, Financial Institution clients require their existing appraiser panels, which may include non-designated licensees to be accessible through the system. This service is available to Financial Institution clients through the DAC Financial Institution Compliant Appraisal Practice (FICAP) service system.

Independent appraisal practice requires all licensed or certified to provide appraisal management services. Professional appraisal services fall under provisions of the USPAP which requires scope of work, competency and ethics considerations in all engagements. AMC clients benefit from being assured they will receive credible products that add value to their services.

The DAC service system does not act as an AMC, but rather, provides top level designated valuation service professionals a vehicle through which their clients can work directly with them. Qualified AMC clients and provider members can serve as client/appraiser intermediaries and provide project management services directly to clients. No appraiser member maintains a list of approved appraisers and no list of approved appraisers is maintained separately by the DAC service system. The coalition simply maintains a national member list of qualified designated certified/licensed professionals that clients can add to their valuation service panels for direct services engagement.